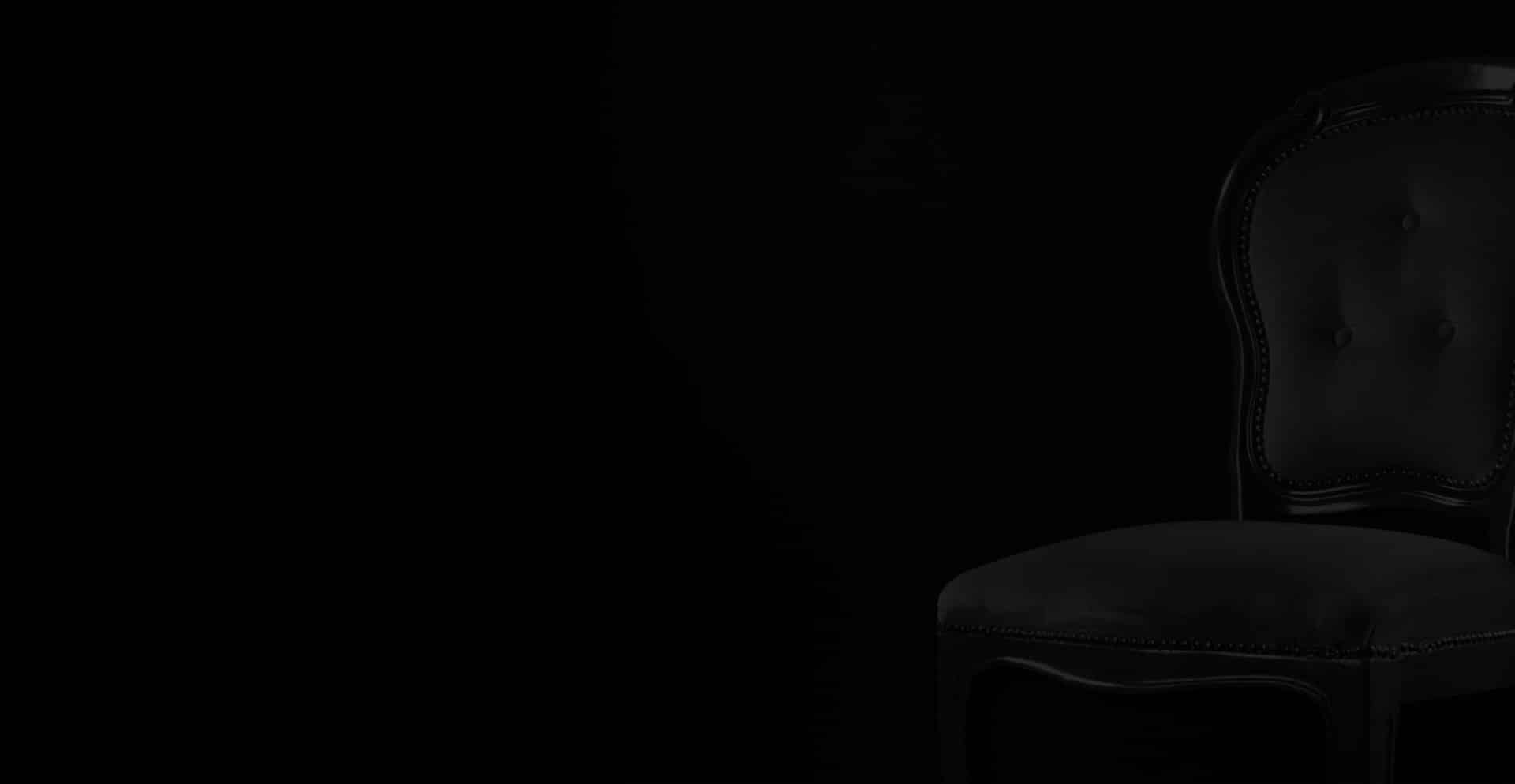 Designer trends
Transform Your Restaurant: Uncover the Power of Reupholstery for Your Business Success
July 26, 2023
First Impressions Count: Refresh the Look of Your Restaurant
1. First Impressions Count: Refresh the Look of Your Restaurant
Have you ever heard the saying "you only get one chance to make a first impression"? In the restaurant industry, this maxim is especially true. Every time a new customer walks through your restaurant door, you're presenting a visual invitation to enjoy a unique experience.
The appearance of your venue plays a crucial role in this invitation. Carefully designed and well-maintained furniture can transform any restaurant into a warm and inviting space where customers want to return time and time again. But what happens when your furniture starts to show signs of wear, when the upholstery fades, and the cushions lose their shape?
Let's consider real-world examples we've come across. There was a well-known seafood restaurant with a prime ocean view, whose customers began to drop off. Despite its excellent food and location, customer reviews pointed to worn-out chairs and faded upholstery that detracted from the experience. Another case was a vegetarian bistro in the city center, known for innovative dishes, yet bookings dwindled. Reviews revealed that customers felt the dated and dirty upholstery detracted from the dining experience. Even a high-end luxury restaurant wasn't immune, with customer complaints about worn-out furniture marring an otherwise impeccable service.
In this blog, we'll explore how reupholstering your furniture can help prevent such issues, refreshing the look of your restaurant, impressing customers from the moment they walk through the door, and turning a first visit into one of many.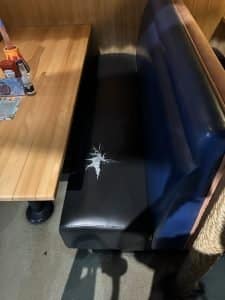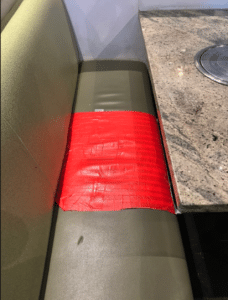 Undeniably, furniture reupholstery can act as a real injection of life for any restaurant. You don't need to invest in completely new furniture to achieve a dramatic transformation. This is where the art of reupholstery comes in.
Consider, for instance, the before and after of a simple restaurant couch. In the 'before' photograph, the couch features worn upholstery, faded colors, and shapeless cushions. The 'after' photo, on the other hand, shows the same couch, but with vibrant upholstery, plump and attractive cushions, and an overall rejuvenated appearance. It's the same piece of furniture, but its appearance is completely different. And that, dear readers, is the magic of reupholstery.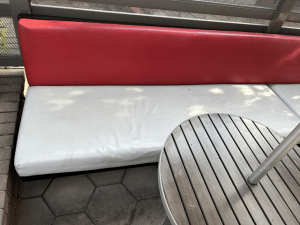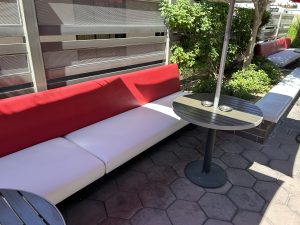 Reupholstery allows for a wide variety of materials and designs to choose from. From elegant leathers to robust fabrics, from traditional patterns to contemporary designs. The choice depends on your restaurant's style, the ambiance you want to create, and of course, your budget. And this is where our company can help. We pride ourselves on offering an extensive variety of high-quality materials and designs so that you can customize your furniture exactly as you wish.
Moreover, with our custom design service, we can help bring your vision to life. Whether you're looking to create a cozy, rustic ambiance, a sophisticated, elegant environment, or a vibrant, modern atmosphere, we can provide the materials and advice you need to make your dream come true.
Reupholstery not only improves the look of your furniture but also personalizes your space, making it unique and reflecting your restaurant's personality. After all, your restaurant is more than just a place where food is served. It's a reflection of your brand, a space in which your customers can feel comfortable and welcome. And with reupholstery, you can make that space speak exactly the language you want. https://www.instagram.com/redesignupholstery/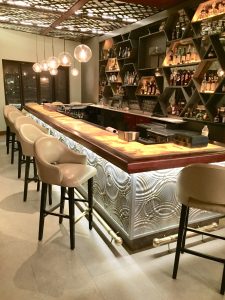 In summary, the appearance of your restaurant plays a crucial role in your customers' experience. A well-kept place, with comfortable and attractive furniture, not only makes customers feel more at ease but also reinforces your brand and sets a tone for the culinary experience.