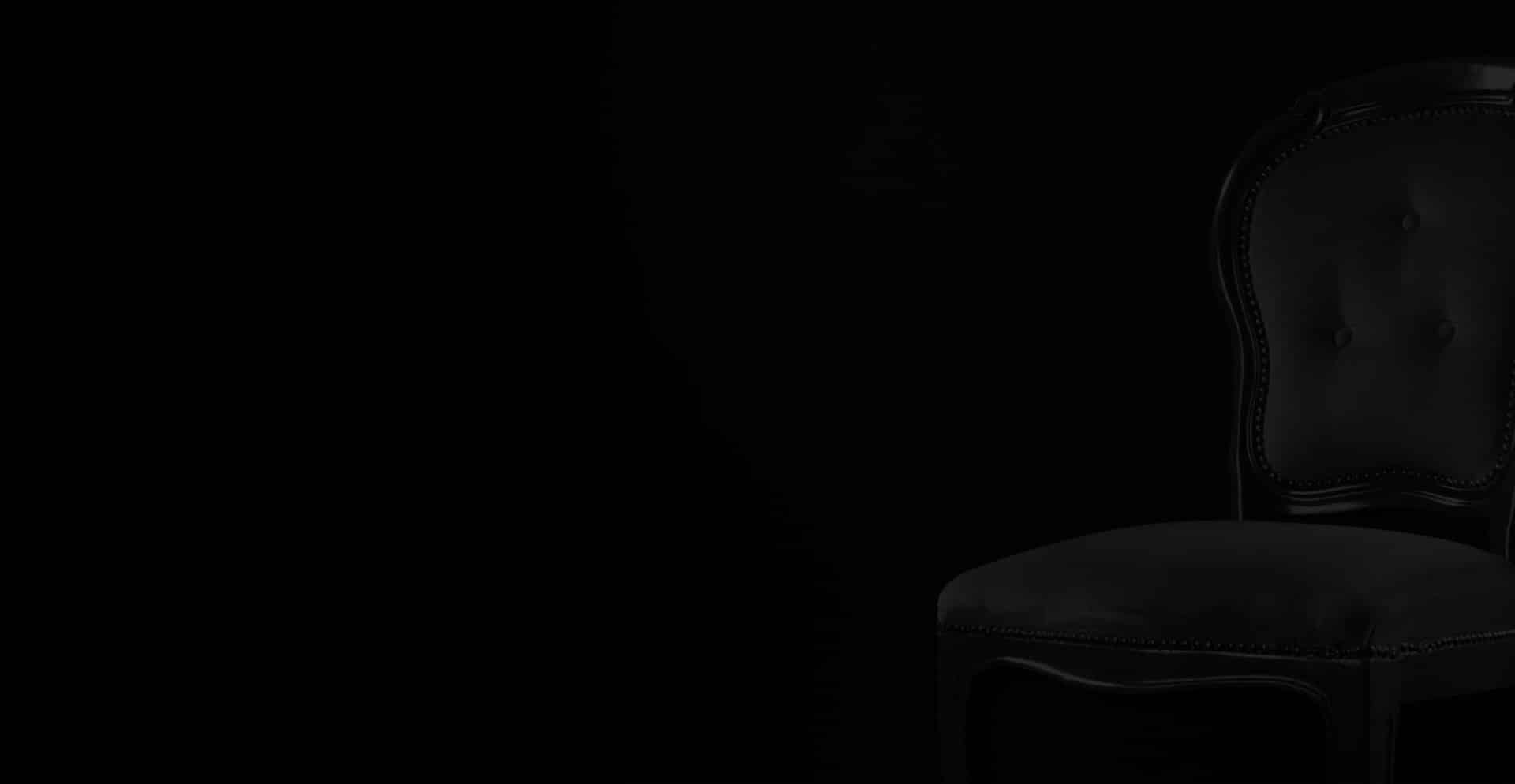 Designer trends
Stylized Fall: Colors and Shapes in Harmon 2023
August 23, 2023
Stylized Fall: Colors and Shapes in Harmon
Hello design lovers!
With the arrival of fall, it's the perfect time to renew and refresh our interior spaces; colors play a fundamental role in transforming any environment. So, what are the color trends for this fall? Let's find out. https://www.instagram.com/p/CwSwQzsSRlB/
1. Earthy and Natural Tones: Fall reminds us of nature, of falling leaves, and changin landscapes. Earthy tones like terracotta, beige, and soft browns are ideal for upholstery, as they bring warmth and a cozy feeling to any space.
2. Deep Greens: Inspired by forests and autumnal vegetation, deep greens like emerald or moss green are perfect for adding a touch of elegance and sophistication. These colors work wonderfully on sofas, chairs, and cushions.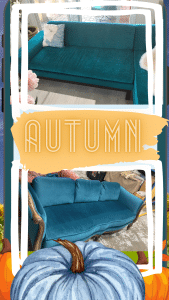 3. Nocturnal Blues: The dark blue, almost black, evokes autumn nights and brings a sense of depth and mystery. It's a versatile color that pairs well with metallic tones and dark woods.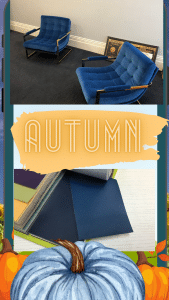 4. Mustard Accents: Mustard yellow is a vibrant color that can add a touch of energy and vitality to any space. Ideal for cushions, ottomans, or accent chairs, this color pairs perfectly with earthy tones and deep greens.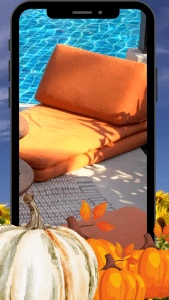 5. Eggplant Details: This dark purple shade is bold and dramatic, perfect for those looking to make a style statement. It can be used in chair upholstery, cushions, or even curtains.
Designer Tip: When choosing colors for upholstery, it's essential to consider durability and ease of cleaning, especially in high-traffic areas. Opt for fabrics that are stain-resistant and maintain their color over time.
For fall, furniture often reflects warmth, comfort, and a connection to nature. Here are some furniture trends for the fall:
Natural Wood Furniture: Wood, with its warm tones and rich textures, is a popular choice for fall. Natural finishes, which allow the grain and knots of the wood to show, are especially popular. These pieces bring an organic and earthy feel to spaces.
Oversized Sofas and Armchairs: With the weather cooling down, the idea of snuggling up on a large, comfortable sofa is very appealing. Oversized sofas and armchairs, especially those with rich and textured fabrics, are ideal for creating a cozy atmosphere. https://redesignupholstery.com/gallery/sofas-and-love-seats-2/
Multifunctional Furniture: As many people continue to work and spend more time at home, furniture offering versatility and functionality is on the rise. Think of coffee tables with storage or sofas with modular sections.
Vintage Details: There's a growing appreciation for furniture with a vintage or retro touch. Whether through authentic period pieces or new designs inspired by past decades, these pieces add character and uniqueness to spaces.
Curved Furniture: Soft lines and curved shapes are replacing more rigid and angular silhouettes. These shapes, found in sofas, chairs, and tables, bring a sense of fluidity and softness to interior design.
Sustainable Materials: Sustainability remains a priority in design. Furniture made from recycled, reused, or sustainable sources is gaining popularity. Additionally, there's a focus on quality and durability, so furniture lasts longer and doesn't need to be replaced frequently.
Dark Metal Accents: Dark metal finishes, like aged bronze or wrought iron, are trending. These accents can be found in table legs, chair frames, and hardware details.
Conclusion: Fall is a time of reflection and introspection, and these furniture trends reflect that spirit. Whether through natural materials, cozy shapes, or unique details, fall furniture aims to create spaces where people can feel comfortable and connected. I hope these trends inspire you to refresh your space for the season! and Fall is a season of transformation, and with these color trends, you can bring that feeling of change and renewal to your home. From earthy tones to vibrant accents, there are options for all tastes. So, are you ready to breathe new life into your spaces with the magic of upholstery?
Go for it!